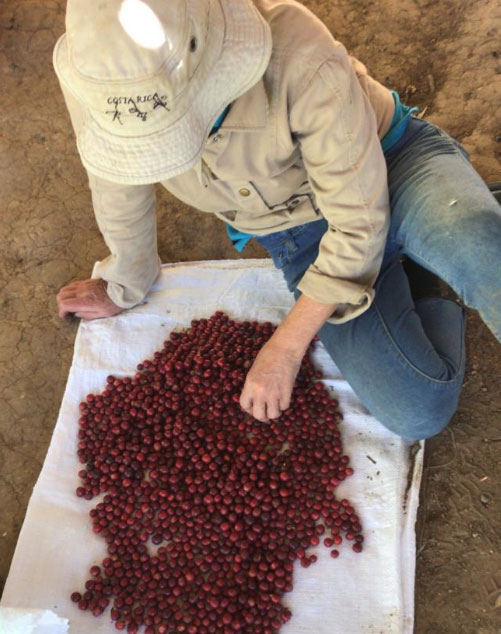 Our Mission Statement is "Love the Planet with a Cup of Coffee". Many times people ask themselves how they can contribute to make our planet more sustainable. We offer coffees from our farms in Costa Rica keeping a manageable production but mainly putting our passion, energy and used only natural resources to protect the environment. Let me explain about this amazing process.
Coffee Tica belongs to AFAORCA an Organic Association of farmers who employed high standards of quality all sustainable and organic growing process, shade grown, beans are sun dry to preserve unique flavors and aromas of coffee. Our farms have abundance of natural fruit trees that can offer shade to plants as well as home to migratory birds that feed themselves from the fruit trees and the fruits that fall in the ground contribute to add nutrients to the coffee plants and soil.
Coffee Tica offers a variety of products from Costa Rica organic certified and sustainable coffees. We believe that farmers deserve to be treated with respect and be paid a fair price for their coffees. All our coffee farms are located on regions in Costa Rica that are free of GMO's.
We are proud to have our Roastery to deliver the best quality and to offer fresh roasted coffee to our customers it is our priority. Specially since a good roasted coffee keeps the nutrients of the bean and the healthy qualities in the coffee which benefits our metabolism, and provide antioxidants to prevent cancer.
Farms
Finca Nuestro Sueño
From third generation coffee family producers. We introduce this 100% Costa Rican Arabica coffee beans. This organic Arabica coffee is grown in harmony with the environment. Shade grown under a diverse canopy of forest and fruit trees that provide shelter and food to migratory and endemic birds. Natural products are used for fertilizer and pest control. There is plant coverage to regenerate and prevent erosion of the soil. The coffee fruit is processed with ecological milling machines.
Coffee Tica belongs to an Association of Organic farmers in Costa Rica called AFAORCA. We are 28 families and come from generations of coffee producers. We believe that consciousness is essential in working our land that along with passion and love for coffee are what differentiate our product in the international market.